Products
Solomatic System - External venetian blind with beaded slats for quick installation from Griesser
Description
Solomatic System is a self-supporting, motorized system designed for positioning on window frames with two options for installation. The system comes as a box version for front installation or as a profile version for building into the niche. Guides and box are flush to the rear and sides. Solomatic System can be easily planned and measured and, because the curtain is pre-installed, is exceptionally easy to install. Solomatic System can be ordered with Solomatic 80 curtain or with Solomatic 70 curtain for narrow spaces. The operating position makes it possible to prevent the dark phase when the blind is lowered.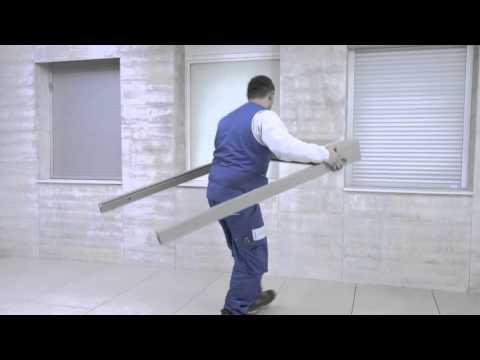 Documents
Brochure External Venitian Blinds

Solomatic System

Technical data sheet Solomatic II

Embedded guides for thermal insulation systems

Short manual External venetian blinds

Short manual Covers

Short manual Connection technique

Operating instructions Solomatic II

Wind fact sheet -AT- External venetian blinds

Corrosion classes External venetian blinds

Total energy transmittance

Technical data sheet Covers

EPD Environmental Product Declaration Solomatic

EC Declaration of Conformity Solomatic II

Declaration of Performance Solomatic II
Please select a group in order to display the associated CAD files.